N Gauge Farish 372-728SF DCC Sound BR Standard 5MT BR1 Tender 73049 BR Green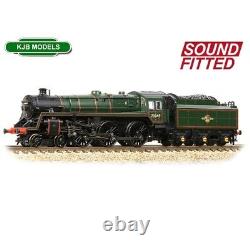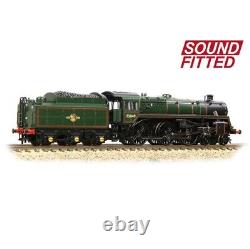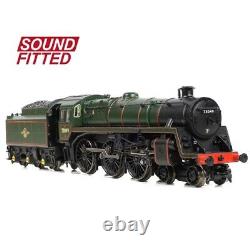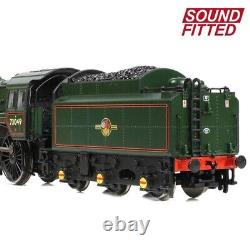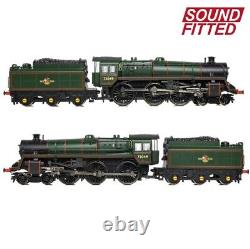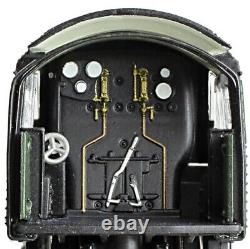 372-728SF DCC Sound BR Standard 5MT BR1 Tender 73049 BR Green. Brand new item from our New Yorkshire model railway shop. Analogue Users: Normal-load running sounds, acceleration steam chuff sounds and any other automatic and randomised sounds can be enjoyed when using this model on analogue control (DC) straight from the box! Pristine BR Lined Green (Late Crest) livery. Coupled to a BR1 Tender.
SOUND FITTED - Fitted with a Zimo MS590N18 Sound Decoder - See below for the function list. F1 - Sound On / Sound Off. F3 - Cylinder Drain Cocks.
F4 - Single Whistle (Speed Related). F9 - Flange Squeal (Speed Related). F11 - Handbrake (locomotive will not move with the handbrake applied). F12 - Water Tank Filling. F14 - Light Engine Mode.
F15 - Fade All Sounds. F16 - Guard's Whistle. F18 - Chime Whistle (Speed Related). F19 - Long Duration Whistle.
F20 - Short Duration Whistle. F21 -'Going under Harry.
F22 -'That's an all clear from the Guard. F24 -'Guard to Driver - Passenger.
The BR Standard Class 5MT locomotives were constructed between 1951 and 1957, under the direction of R. Drawing inspiration from the LMS's Stanier 5MT'Black 5s', the'Standard 5' had higher running boards and modern features like roller bearings, mechanical lubricators, self-cleaning fireboxes, hopper ashpans and rocking fire grates.
In all 172 examples were built at BR's Derby and Doncaster Works and the Class was widely distributed, with locomotives being allocated to every region of the BR network. The 5MTs were coupled to a variety of tenders according to the needs of each region and the routes undertaken, for instance those allocated to the Southern Region received tender types with a greater water capacity than some delivered to the Midland Region, due to the lack of water troughs on the electrified Southern network. A significant engineering innovation was the fitting of the BR Caprotti valve gear to 30 members of the class - this part proved to be more mechanically efficient than the standard Walschaerts valve gear and the Caprotti locomotives were consequently more powerful for their size.
Twenty of the Southern Region locomotives were named in 1959, with each name being transferred from SR King Arthur Class locomotives that were being withdrawn. Withdrawals of the Standard 5s commenced in 1964 with just 23 surviving until 1968, when, with steam coming to an end on BR, the final examples were withdrawn. Five locomotives have however been preserved, including one fitted with Caprotti valve gear, and all have steamed in the preservation era.

---