BNIB N Gauge Farish 371-042 Cl 20 172 Headcode Box Redmire BR Blue Red Solebar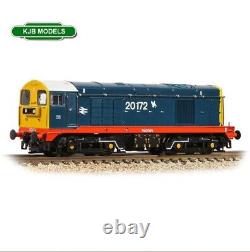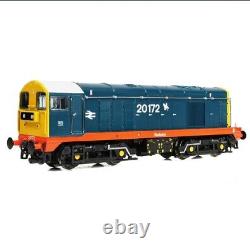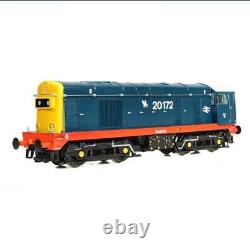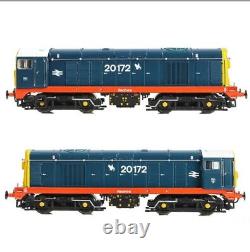 371-042 Cl 20 172 Headcode Box Redmire BR Blue Red Solebar. Brand new item from our New Yorkshire model railway shop. Pristine BR Blue (Red Solebar) Livery. DCC Ready (It is NOT DCC fitted).
Equipped with a 6 Pin DCC Decoder Socket. The British Railways Board's (BRB) 1955 modernisation plan called for a change to alternative forms of traction and manufacturers were asked to produce trial or initial designs for evaluation. English Electric adapted an existing design based on an export model for a 1,000bhp diesel and 20 were built as a pilot scheme for assessment. The first batch was built in 1957 and the diesels were assigned to work from Devon's Road depot, East London.
The design was a success from the start and by 1962 a total of 127 had been built. Following assessment of all the Type 1 diesels, BRB placed a further order increasing the total to 228 by 1968 and the design became the BR standard for 1,000bhp diesel locomotives. With the introduction of TOPS the locomotives were designated Class 20 and renumbered 20001 to 20228. The Class 20s worked over the Eastern, London Midland and Scottish regions as well as into Wales and were commonly associated with coal traffic.
The only drawback the Class had was its single end cab, unlike modern designs that have a cab at each end. BR's decision to switch to Type 5 and in particular Class 60 diesels in the late 1980s started a gradual withdrawal of the fleet, with just 28 left by 1994. At least 28 of the class are now preserved.

---